Experience the uninterrupted magic of nature, while enjoying all the comforts of home, when you book a stay in one of our magnificent eco cabins.
Imagine a serene getaway where fynbos-covered dunes, lush forests, and the sounds of birdsong replace the hustle and bustle of crowded city streets and blaring traffic – where you can reconnect with nature and enjoy some much-needed relaxation. If that sounds like your kind of holiday, then you've come to the right place. Eco cabins have fast become the chosen accommodation type to enjoy the magic of Mother Earth while enjoying stylish interiors and luxury amenities. What's more, you'll be contributing positively to local conservation efforts and minimising your ecological footprint.
In an era marked by pressing global environmental concerns like climate change and ozone layer depletion, there's an overarching call for us all to tread lightly on natural environments. As such, eco cabins have become the go-to choice for travellers embracing a life of responsible and sustainable living. Opting for an eco cabin is to join in on a positive movement, gradually undoing the significant mark that growing populations have had on the environment. The ecotourism market is on the up, with gorgeous accommodations like eco cabins making it easier than ever to participate in conscious travel.
What is an Eco Cabin?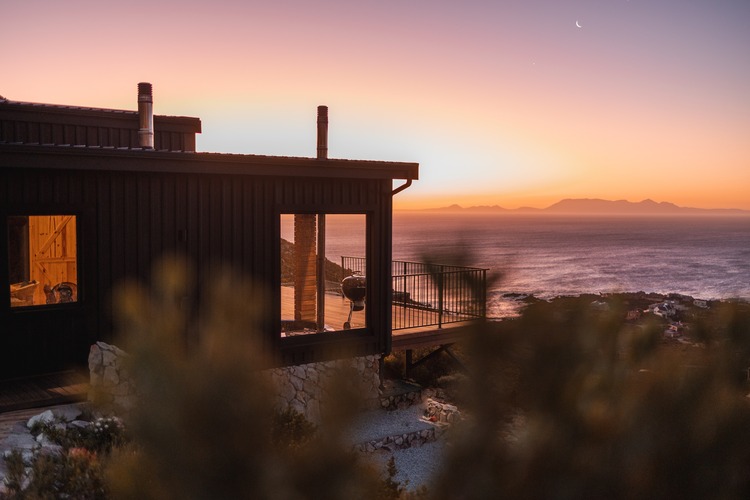 Eco cabins have been carefully designed and constructed using sustainable materials to minimise their carbon footprint and reduce energy consumption. These properties draw their power from renewable energy sources, and they prioritise energy-efficient lighting and water conservation. Eco cabins are thoughtfully designed around principles of reusing and recycling to make a positive impact on the environment.
Various initiatives contribute to the classification of an eco cabin, including the use of non-toxic and biodegradable cleaning products, offering locally sourced foods, and providing organic linens and towels as standard features. Every effort is made to utilise items that can be cleaned and reused for guests to minimise waste. Preservation remains a central theme for eco cabins, with practices such as rainwater harvesting, the use of natural, non-toxic fertilizers for gardens, the adoption of energy-saving and solar lighting solutions, as well as eco-friendly facilities like composting and waterless or greywater toilets.
Eco Cabin Benefits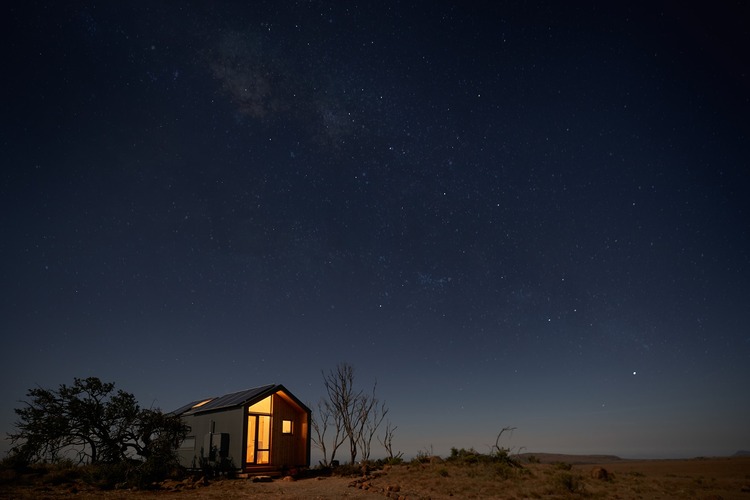 Sustainable eco cabins offer a ton of benefits compared to traditional travel lodgings – not only for the environment, but for guests and owners too. They often feature locally sourced timber, thereby diminishing the carbon footprint associated with building materials, and optimise energy conservation when designed to incorporate solar power. The growing popularity of eco cabins can be attributed to their cost-effectiveness, adaptability, and eco-conscious qualities.
The benefits of staying in eco-friendly accommodations while on vacation are abundant. For one, travellers have the opportunity to immerse themselves in the natural environment and gain insights into sustainable living practices. What's more, eco-cabin experiences create a heightened appreciation for nature and shine a light on the significance of wildlife and landscape conservation.
Eco Cabin Accommodation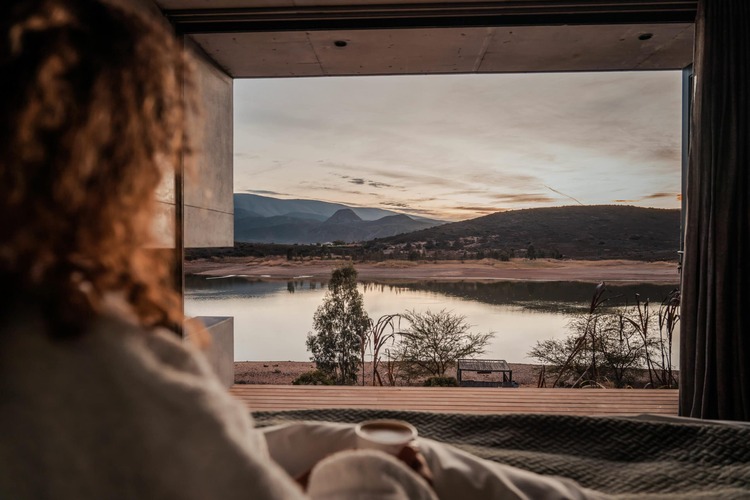 Eco cabins are an accommodation on the rise in South Africa, with each getaway booking up fast! From coastal gems and Karoo hideouts, to mountain escapes and Winelands treasures, we have the perfect collection of eco cabins for a stylish and sustainable adventure
Leopard Valley Eco Retreat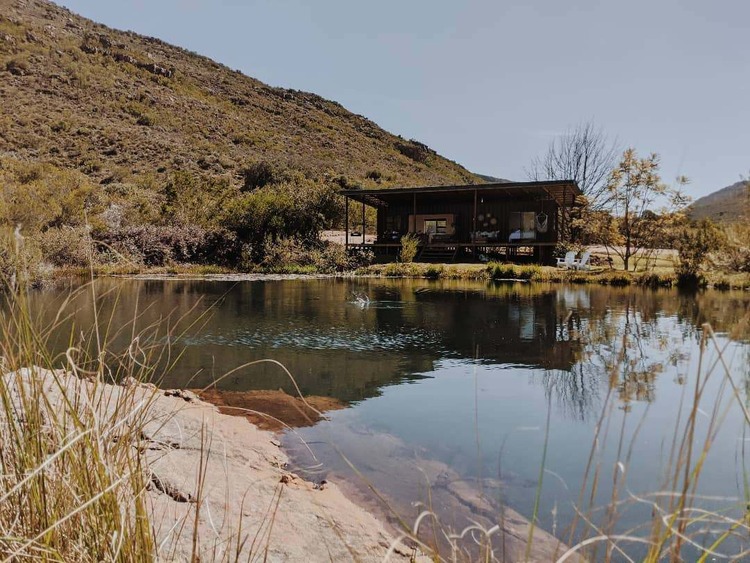 Leopard Valley Eco Retreat is a scenic off-the-grid getaway located on a 1200-hectare farm halfway between Citrusdal and Clanwilliam in the Cederberg, only a two-hour drive from Cape Town. Guests at the retreat can choose from a variety of accommodations, including luxurious eco-cabins and cosy glamping tents, each designed to enjoy nature without sacrificing comfort. The eco-friendly and comfortable lodgings make guests feel right at home and are fully equipped with everything needed for a fuss-free getaway in nature including kitchens, indoor and outdoor living spaces, shaded patios, and wood-fired hot tubs.
Melozhori Private Game Reserve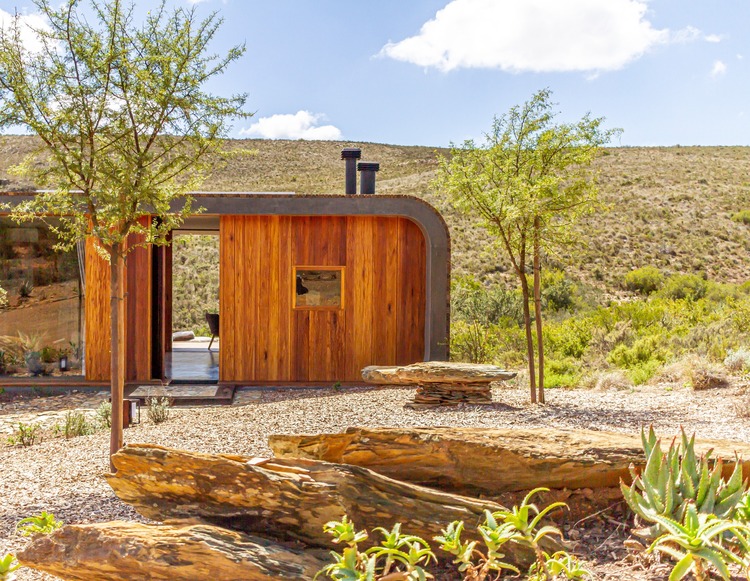 Melozhori Private Game Reserve is located in the scenic Cape Fold Mountains, next to the small hamlet of Stormsvlei, in the green Overberg district of the Western Cape. A beautiful setting that's conveniently less than a 2 hour's drive from Cape Town. It's here that guests can enjoy 2,300 hectares of undulating hills and mountains with clear beautiful views of the reserve and surrounding areas. The reserve has 5 spaciously positioned accommodations for up to 22 guests – this includes an exclusive-use safari lodge, two romantic eco-pods, a pet-friendly cottage and a newly added luxury treehouse.
Stonehaven Eco Cabins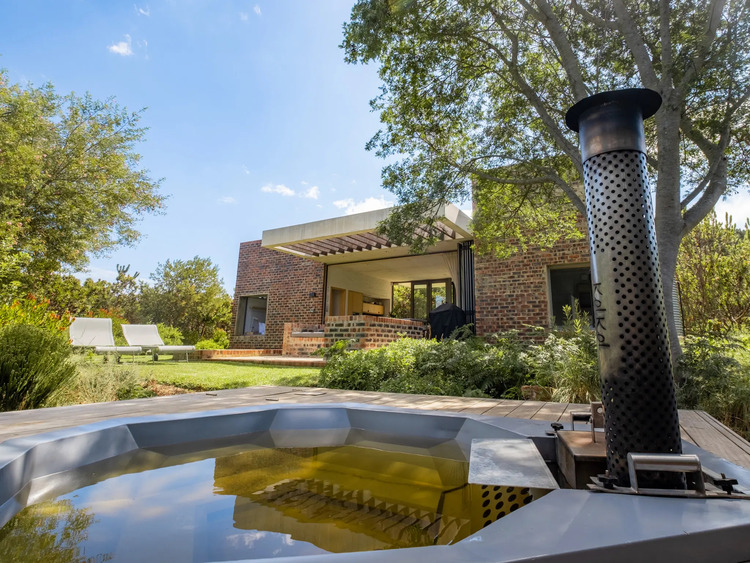 Situated at the foot of the Babylonstoren mountain range near Hermanus in the Western Cape, Stonehaven Eco Cabins is a wonderful escape with self-catering eco-cabins that are modern and homely. The small Hemel-en-Aarde Valley farm is a tranquil, calm space – ideal for re-energising. The units are in a serene setting and provide a comfortable and peaceful retreat for guests. Each is thoughtfully designed and tastefully decorated, creating a warm and inviting atmosphere with well-appointed living spaces, including cosy bedrooms, spacious lounge areas, and fully equipped kitchens.
Gîte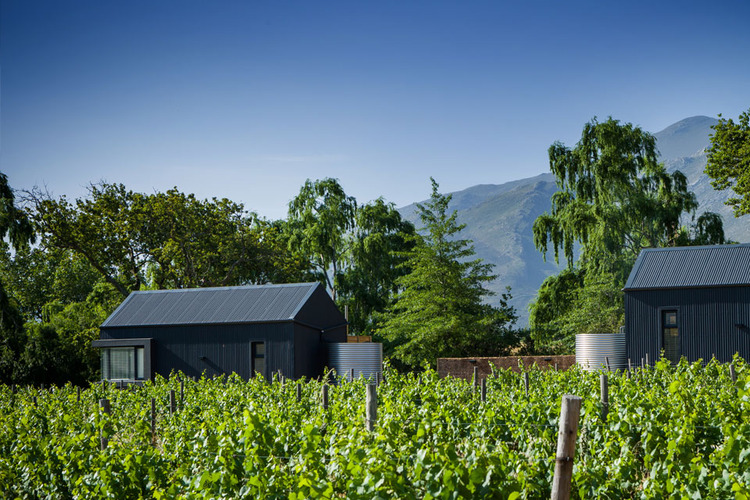 Gîte is a scenic self-catering retreat made up of four eco cabins tucked away in the renowned Franschhoek valley, only an hour's drive from Cape Town. Located in one of the most beautiful regions of the Cape Winelands, Gîte provides an idyllic escape for couples seeking tranquility and a chance to disconnect from busy city life while enjoying contemporary comfort and sweeping vistas of the majestic Franschhoek Mountains. There are four suites to choose from (Gîte units 1, 2 and 3 and Gite Studio), each equipped with comfortable living areas, a full kitchen, and a patio. Gîte provides a serene and rejuvenating retreat, where guests can indulge in the luxury of a private wood-fired hot tub while savouring a glass of local wine and enjoying views in every direction.
Hide Montagu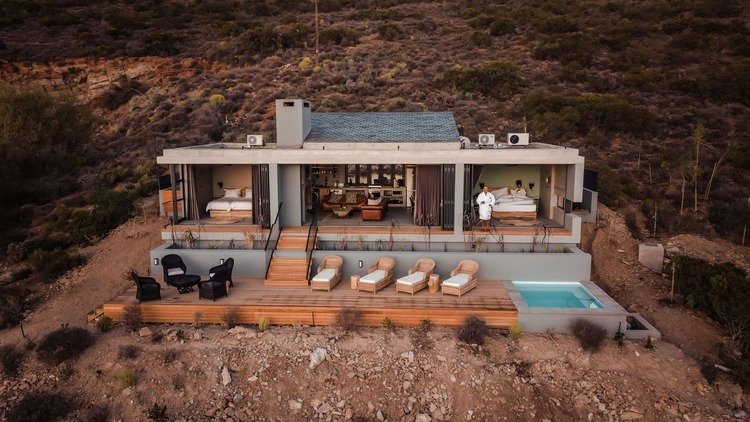 Hide Montagu is a contemporary two-bedroom eco cabin, resting on the hillside of the private Le Domaine Eco (Nature) Reserve in Montagu in the Klein Karoo. The escape is easily accessed although secluded, and is perfectly situated between working fruit farms and rolling mountains. Guests are invited to take a break from busy city life with breathtaking views over the private dam, and a beautifully decorated space to make their own without interruption. The cabin features spacious living areas, with a fully equipped kitchen, creative inside and outdoor spaces, a fire pit, and even a pizza oven.
Camdeboo Pods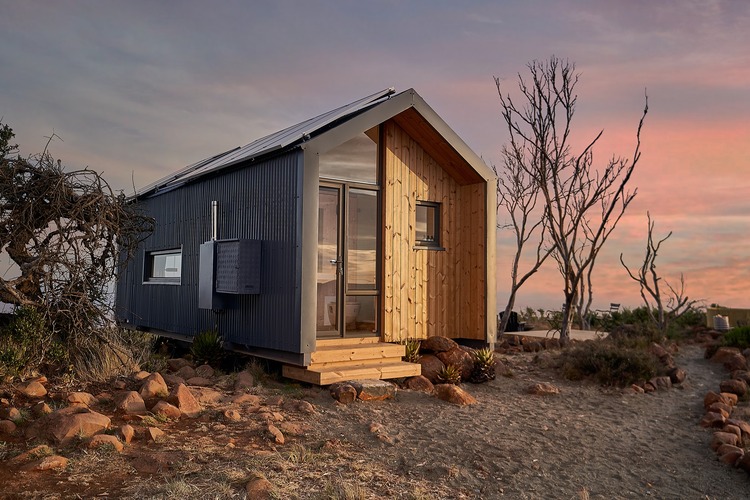 Mount Camdeboo Private Game Reserve, at the foot of the Sneeuberg Mountain Range in the Great Karoo, is the answer to a spectacular malaria-free safari experience. For those seeking a private, unique and unforgettable wildlife experience in the Great Karoo, the contemporary two-sleeper Camdeboo Pods are your answer. The eco-friendly pods are situated in an undisturbed part of the Camdeboo Plain and blend effortlessly with the natural environment, and feature a fully equipped kitchen, cosy bed overlooking the plains through floor-to-ceiling windows, an en-suite bathroom and private outdoor hot tub – providing every comfort while leaving very little environmental footprint.
Solace Eco Cabins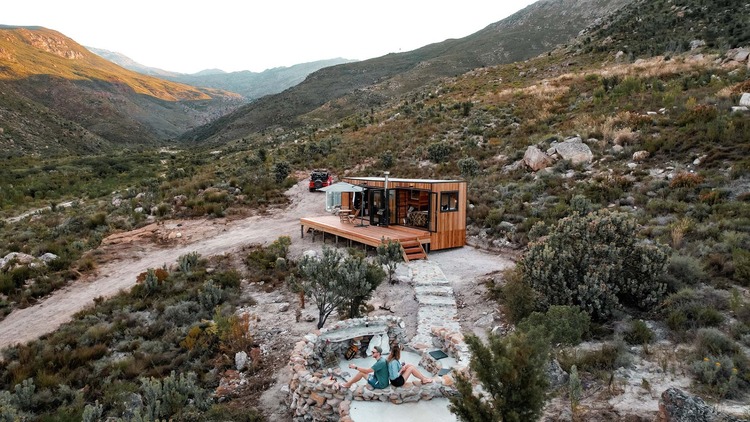 Solace Eco Cabins, located in the magical Cederberg region and countryside escape of Rawsonville, has been created to provide guests with luxury and comfort while being surrounded by nature. From the bedroom, guests are treated to an uninterrupted view of the sweeping valley the farm is situated on. Inside the cabins, you'll find a cosy indoor fireplace, ensuring your warmth and comfort during chilly weather. The interior opens up onto the spacious outdoor patio through large main doors, creating a spacious indoor-outdoor flow. Outside, guests are invited to kick back and relax with an evening barbeque and drinks by the firepit, or soak up the surrounds in the private wood-burning KolKol hot tub.
Suidster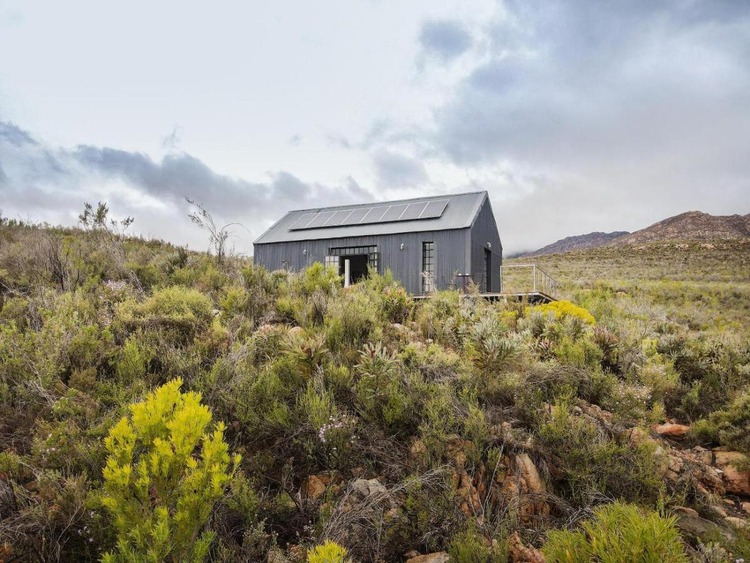 Suidster is a beautiful self-catering retreat located on the famous Route 62 between Montagu and Barrydale at the foot of the Langeberg mountains. There are only two solar-powered eco cabins on the 110-hectare farm in the Klein Karoo, offering a sought-after sense of privacy in nature. The gracefully designed two-sleeper cottages, Poortjies and Dwarriega, feature an open-plan layout and are equipped with stylish furnishings, ensuring a comfortable blend of elegance and practicality.
Coot Club Boathouses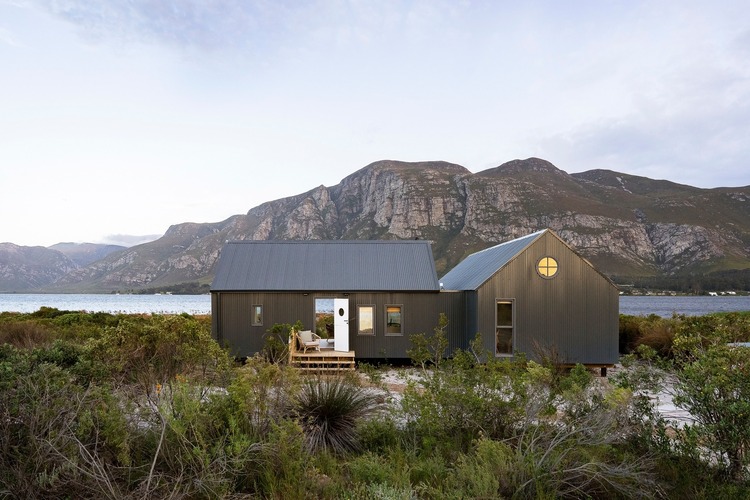 Found on a spit in the midst of a milkwood forest, and bordered by the Walker Bay Nature Reserve near Hermanus in the Western Cape, Coot Club is a nature lover's paradise. The Coot Club Boathouses, Port and Starboard, feature a modern yet understated design with an underlying nautical theme. Each is designed to blend seamlessly into its surroundings and in accordance with Stanford's regulations, which only increases the quaint, charming factor. Both Boathouses offer an open-plan living area that flows effortlessly into the surrounding fynbos, a toasty wood-burning fireplace, and a comprehensive kitchen.
Misty Mountain Reserve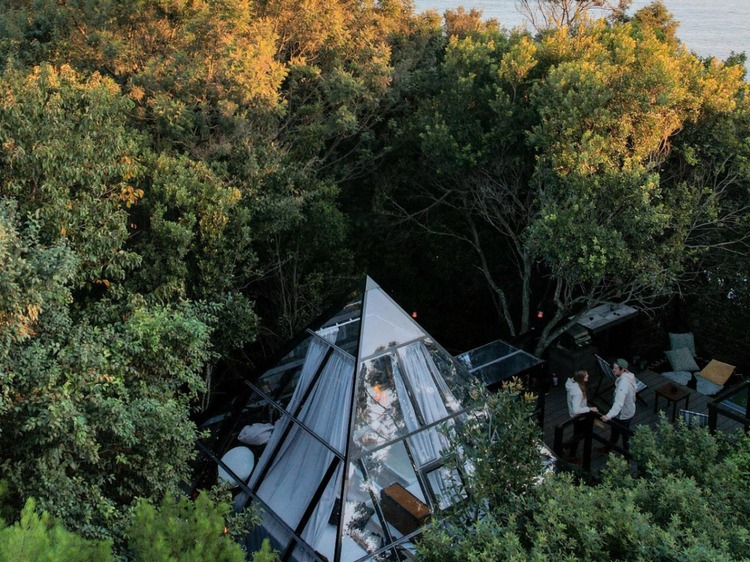 Misty Mountain Reserve lies perched 230 meters above the rugged Tsitsikamma coastline along the famed Garden Route in the Western Cape. Its magnificent location, adjacent to the Tsitsikamma National Park, means guests can enjoy views of the Indian Ocean, Tsitsikamma Mountains, and the indigenous forest. Accommodation at Misty Mountain Reserve encompasses a variety of eco-friendly options, including ocean-view lodges, a unique dome-like structure, pyramid and stargazing eco cabins, and lakeside glamping tents – each offering a distinctive experience tailored to every kind of traveller.
Klein-Hangklip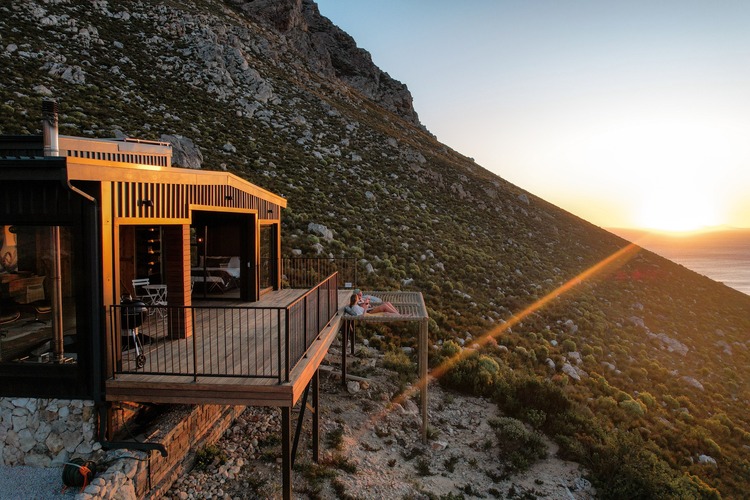 Discover the magic of Klein-Hangklip, an eco cabin located just outside the seaside town of Rooi Els in the Western Cape. The two-bedroom home redefines sustainable luxury living and seamlessly combines modern comforts with eco-conscious design, featuring solar power and backup batteries for an eco-friendly stay in a beautiful coastal setting. With top-quality linen and fresh towels provided, Klein-Hangklip accommodates up to four guests, making it ideal for families or friends seeking an intimate getaway. What sets Klein-Hangklip apart is its spacious open-plan layout, where guests have full access to a modern kitchen, a cozy lounge with an indoor fireplace, and a dining area perfect for a self-catering retreat.
The EcoTreehouse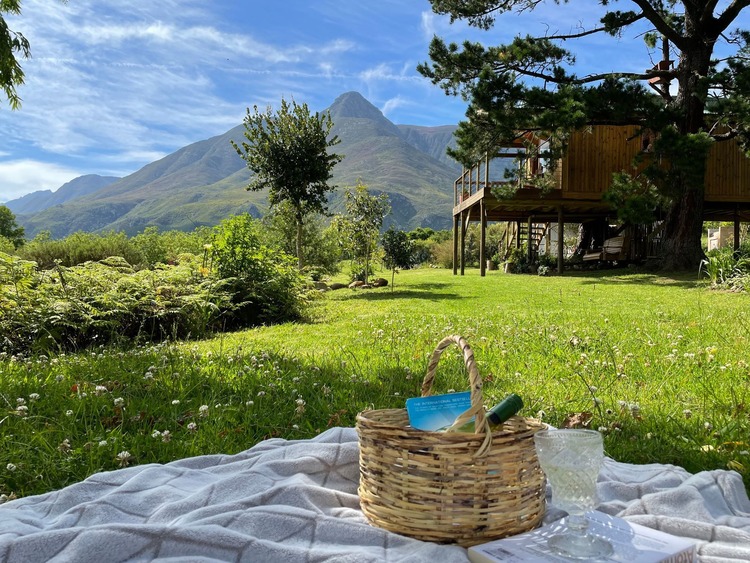 The EcoTreehouse is a fairytale-like wooden eco cabin situated just outside Swellendam's historic centre in the beautiful Hermitage Valley of the Western Cape. This scenic cabin, perched atop a 1.4-hectare smallholding, offers a truly idyllic retreat where guests can revel in the unspoiled beauty of nature while enjoying exclusive access to the comforts of home, including a sauna, wood-fired hot tub, outdoor shower, braai (barbecue), and a lush garden. The EcoTreehouse comfortably accommodates three people, with a main bedroom and a cosy built-in sofa bed in the living area. The kitchen, dining nook, lounge, and outdoor deck blend perfectly together, creating a perfect space to enjoy the farm's natural surroundings.
Secure your spot in one of these incredible escapes and book your eco cabin stay with Conservio today!