Explore the beauty of the Western Cape with a selection of scenic luxury tents and nature camps offering the best of home comfort and wild settings.
There's no denying that pitching a tent next to a flowing stream, alongside a lush crop of fynbos, or under the shade of a towering mountain is a wonderful way to be in touch with nature. Classically, camping is considered the way to do this without any interruptions from the outside world, but with pitching a tent yourself and packing your own amenities comes its difficulties, so why not choose an option where you can appreciate the magical surrounds without the fuss? In other words, why camp when you can glamp?
About Glamping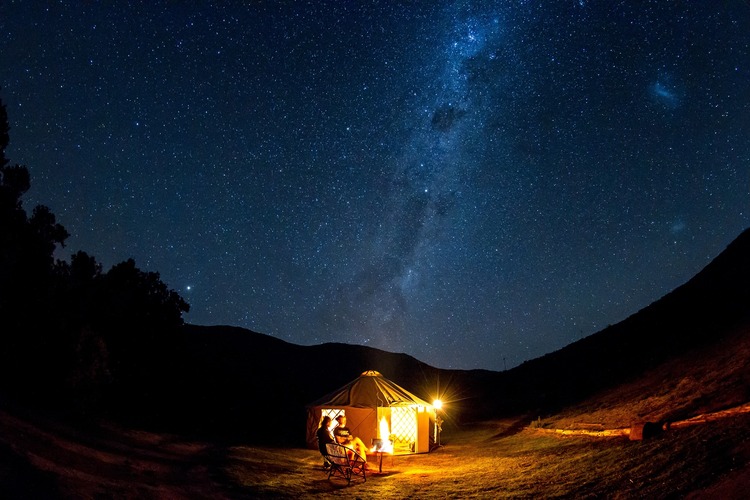 "Glamping," short for glamorous camping, has become a popular choice for nature lovers all around the world, with many popular travel destinations adopting the new style of camping with comfort. Glamping seamlessly melds the beauty of untouched nature with the conveniences of home, and presents travellers with an opportunity to connect with the unspoiled and one-of-a-kind corners of our world without compromising on their favourite comforts.
If your essentials list contains things such as a real mattress, running water or an actual toilet, you can still find numerous options that bridge the gap between traditional camping and all these amenities. Glamping, the harmonious fusion of glamour and camping, offers an authentic gateway to the most breathtaking destinations worldwide – with an edge of style and understated luxury.
Given all this and more, it's no wonder glamping is on the rise – just imagine waking up in a yurt perched atop a mountain, residing amidst the forest canopy in a canvas home, or savoring panoramic vistas from a private deck outside your tent. There is no end to the incredible opportunities awaiting during a glamping stay!
Exploring the Western Cape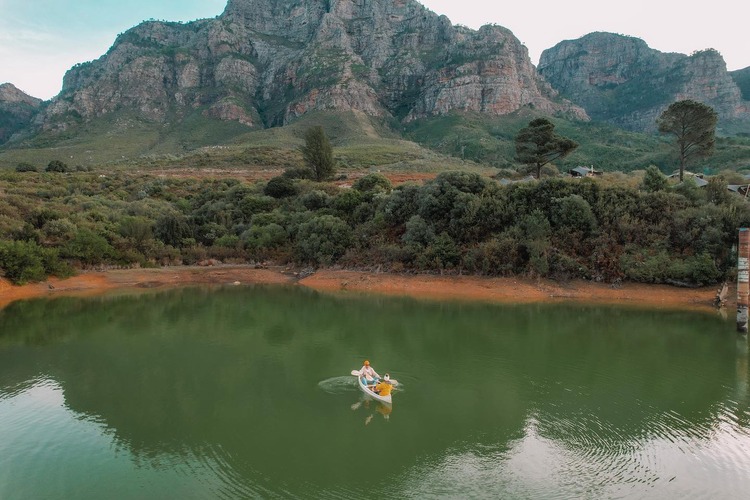 A region of folded mountains, sweeping valleys, beautiful beaches, winelands and breathtaking scenery, there's no shortage of adventures and activities to explore in the Western Cape region of South Africa. It's here you can explore the different coastlines, head into the mountains for an off-the-beaten-track getaway or enjoy the finest food and wine whilst surrounded by scenic beauty.
But the Western Cape's charm extends far beyond its expansive beaches, trendy vineyards, and majestic mountains. It's the lesser-known gems, such as the serene valleys of the Klein Karoo, the untamed wilderness areas of the Cederberg, and the abundance of nature reserves, that truly attract travellers wanting to uncover the province's hidden treasures.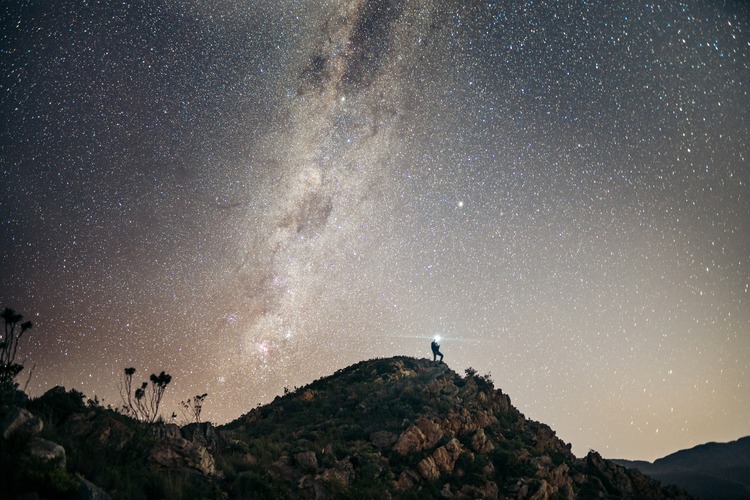 Here, you'll discover a diverse selection of landscapes, including tranquil saltwater lagoons, ancient San rock art, awe-inspiring rock formations, incredible whale encounters, thriving ostrich farms, pristine indigenous forests, thrilling great white shark encounters, and scenic mountain passes.
Starting from Cape Town, travellers are spoiled for choice when embarking on a trip from Cape Town and surrounds. Whether you decide to take a road trip along the scenic Route 62, trace the scenic Overberg, adventure along the West Coast during the annual spring flower bloom, visit the fragrant citrus groves of the Olifants River Valley, hike the beautiful mountains of the Cederberg, uncover the rich history of the Klein Karoo, or journey along the stunning Garden Route, you're guaranteed an unforgettable getaway in the Western Cape.
Western Cape Glamping Getaways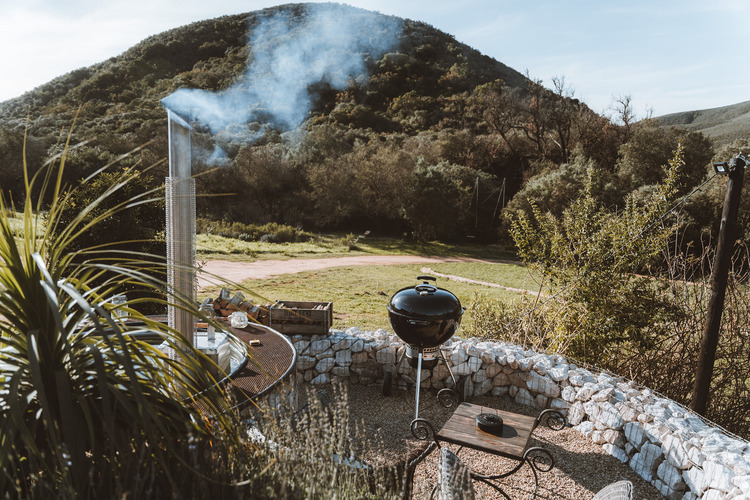 With so much natural wonder in the Western Cape, getting up close and personal to the beauty of the region is the only way to travel. It's here where glamping offers a unique travel experience, allowing travellers to fully immerse themselves in the stunning surrounding landscapes, while enjoying all the creature comforts of a boutique stay. From scenic yurts overlooking the valley and canvas tents tucked away among the forest to lakeside summer retreats and private escapes in the mountains, the Western Cape has amazing glamping spots waiting to be explored!
Southern Yurts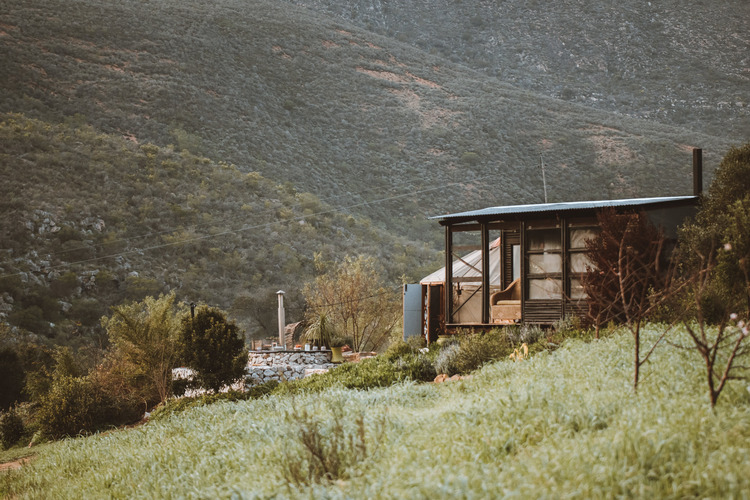 Situated on Porcupine Hills Guest Farm in the Diepklowe Nature Conservancy, Southern Yurts offers a unique glamping experience with stunning views of the surrounding mountains and luxury camping accommodations. With its scenic location and fuss-free facilities, Southern Yurts is the perfect place to stay for those seeking a place to recharge, enjoy an outdoor adventure, or do both. Guests have the option of three private yurt sites, the secluded Forest View sleeping 2 (perfect for a romantic couples retreat) and the 2 to 4 sleeper Kestrel and Malachite yurts, ideally suited to both couples and groups of friends or families. Each yurt offers comfortable double beds, an enclosed outdoor bathroom, fully-equipped kitchen for self-catering, indoor fireplace, outdoor seating and braai area, and even a private wood-fired hot tub.
Camp Canoe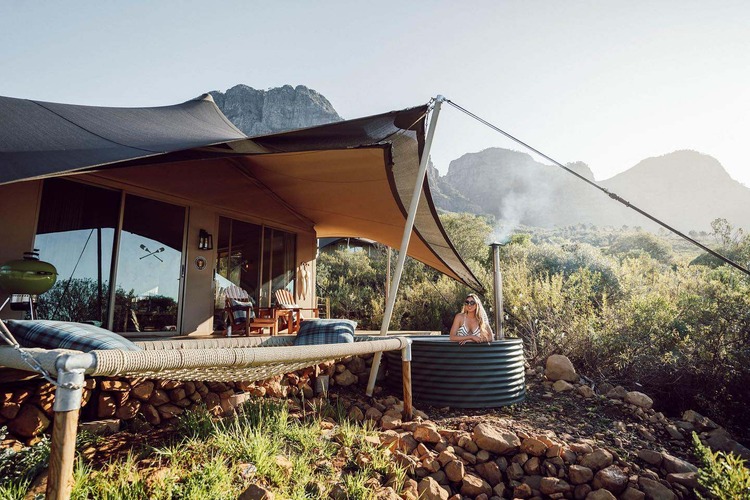 Camp Canoe is situated on a beautiful peak of the Boschendal Wine Estate in the Cape Winelands town of Franschhoek, and features just seven luxury tents on the edge of a private dam on the estate, each thoughtfully equipped to provide guests with a comfortable outdoor experience. When visiting Camp Canoe, guests are invited to revel in the stunning surrounds and embrace the opportunity to disconnect from the outside world, immersing themselves in the beauty of nature. Each glamping tent is completely private and allows guests to be a part of the natural surroundings without disturbing it. All tents come complete with luxurious king-size beds, a spacious lounge area with a cosy fireplace, and a fully equipped kitchenette for self-catering. Outside, guests are treated to a gorgeous deck overlooking the valley, where a wood-fired hot tub, view-drenched patio seating and outdoor Weber braai await.
Otium Oasis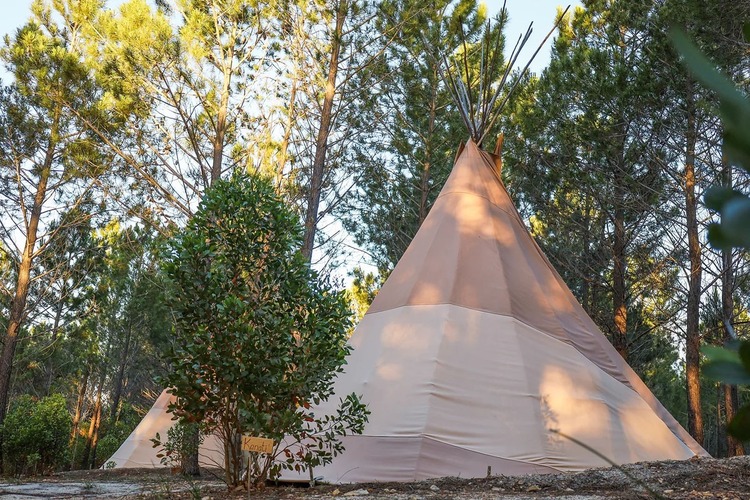 Otium Oasis is situated just over 2 hours drive from Cape Town surrounded by the majestic mountains of the Overberg. This rustic, yet peaceful farm, full of fynbos and shady trees, is a perfect nature escape for those who want to reconnect with nature and be immersed in a sense of peace. Staying at Otium Oasis allows you to have close encounters with animals on the farm such as their springbok, zebras, alpacas and other animals, or simply relaxing at the pool and playground. Their tented chalets are rustic, yet elegant, and each tent features a fully-equipped kitchenette, en-suite bathroom, spacious lounge, view-drenched deck and private braai area. The farm also offers a refreshing splash pool and scenic walking trails to a viewpoint overlooking the valley and spectacular surroundings of the farm.
Canvas Collective Africa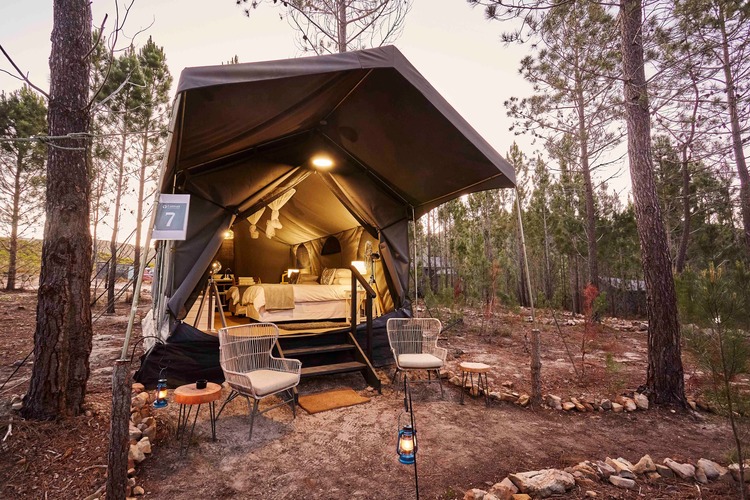 Located in the Overberg's fertile Hemel-en-Aarde valley near Hermanus, Canvas Collective Africa offers a scenic glamping experience, with a selection of luxury tents erected in nature reserves and farmlands – designed to support ground-nesting birds and other small creatures. Canvas Collective Africa offers 10 luxurious tents made entirely of canvas, catering to the refined adventurous individuals who appreciate the wonders of nature while desiring the comforts of home. These high-end accommodations sleep two people per tent, and are equipped with modern amenities – providing a haven for relaxation and indulgence. The cosy living area features a spacious king-sized bed, and each tent seamlessly connects the sleeping area to the en-suite bathroom. Food enthusiasts can anticipate exciting and accessible culinary creations that incorporate local ingredients. These dishes will be complemented by wines produced on the estate and spirits distilled in the Hemel-en-Aarde Valley.
Wolwehoek Private Reserve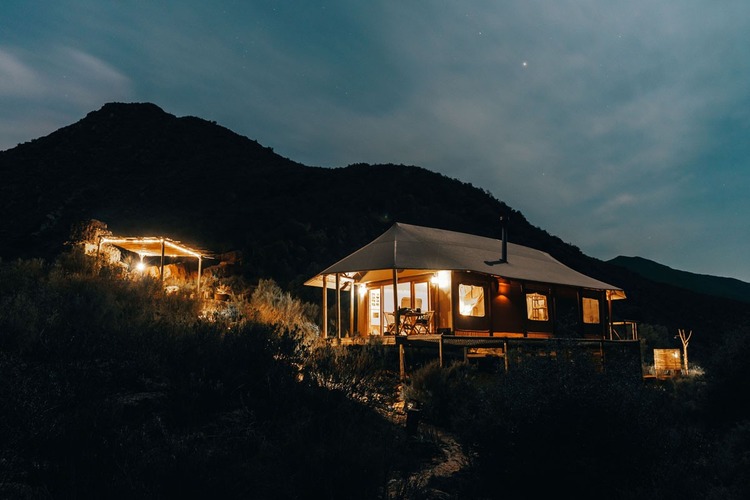 Experience the ultimate escape at the rugged yet exquisite Wolwehoek Private Reserve, just a 2.5-hour drive from Cape Town in Montagu. It's here where the beautiful Leopard's Kloof Luxury Camp allows guests to immerse themselves in the owners' passion for nature, blending classic comfort with rugged, untouched surrounds. Comprising just one luxury tent with no neighbours for miles, Leopard's Kloof Luxury Tent is the perfect getaway option for those seeking an uninterrupted escape in the wild. The accommodation features a spacious lounge area with a Chesterfield sofa, a fully-equipped kitchen, king-sized bed, a view-drenched bathtub and an open-air shower, while outside, a wood-fired plunge pool and outdoor lounge with braai/barbecue facilities and a pizza oven await – an oasis set against the backdrop of untamed nature.
Escape to nature in style and book your glamping getaway with Conservio today!