A place of rugged beauty and ancient rock formations, the Cederberg is a traveller's gem for those seeking adventure in stunning surroundings.
The Cederberg region of the Western Cape is a popular getaway destination for locals and tourists alike, boasting an untamed, stark natural beauty characterised by purple and orange sunsets and the scent of blooming flowers, a mere two-hour drive from Cape Town. The wilderness area is dominated by a craggy mountain range and a nature reserve that stretches from the Middelberg Pass in Citrusdal to just north of the Pakhuis Pass at Clanwilliam – spanning over 70 000 hectares of spectacular vistas. Further along, Lambertsbaai and Elandsbaai offer perfect summer escapes with their awesome surfing waves and a bounty of seafood gracing the tables of open-air restaurants, all while surrounded by a wide range of birdlife. In the heart of these majestic mountains lie Wupperthal and Elandskloof, two missionary villages rich in history and natural scenery.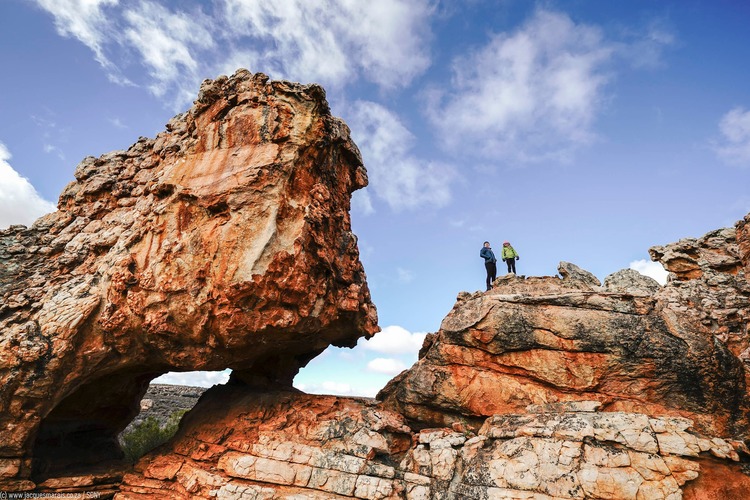 Immerse yourself in the magic of the Cederberg in your own unique way: wander through the mountains with solitude as your companion, engage in bouldering and climbing adventures at Rocklands, observe the captivating birdlife, ride the waves, take a dip in crystal-clear mountain rock pools, or marvel at the intricate Bushman rock art. Alternatively, just kick back and relax in the tranquility of this unspoiled paradise and its rejuvenating serenity. The Cederberg is also a haven of exceptional botanical diversity, a testament to its membership in the esteemed Cape Floral Kingdom of South Africa. Amidst the contorted rock formations, local farmers cultivate the world-renowned rooibos tea, a specialty found nowhere else but in the heart of South Africa's Cederberg.
Conservation in The Cederberg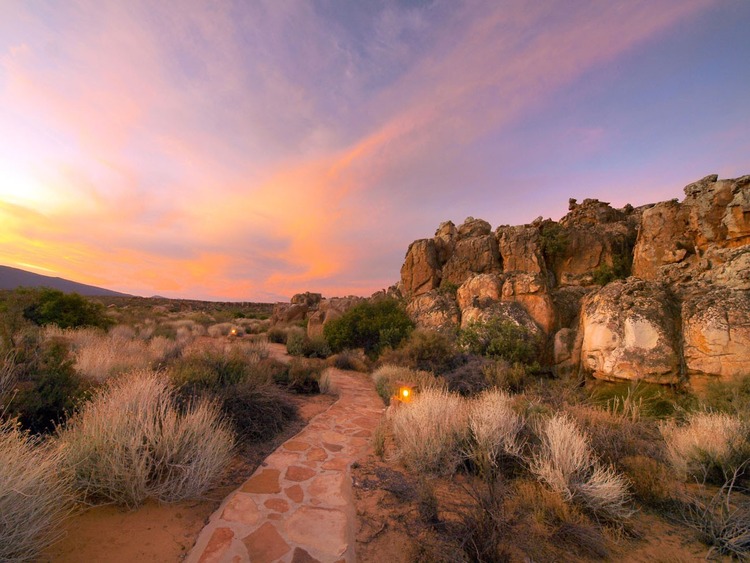 The Cederberg region was named after the Clanwilliam Cedar tree native to the area, and is renowned for its remarkable rock formations, shaped by a unique chemical composition of the local rocks and unique climate. This remote and undeveloped corner of the world is famous for its scorching, rainless summers, contrasted by the winter rains, and its breathtaking natural beauty. A period of intense environmental exploitation occurred until 1973 when unsustainable harvesting practices threatened the Clanwilliam Cedar tree, brought to the brink of extinction due to excessive logging to meet the surging demand for construction wood. This marked the end of an era when large quantities of cedar wood, rooibos tea, buchu, and rockwood bark were recklessly extracted – and began a new road forward focused on conservation and tourism.
Cederberg Activities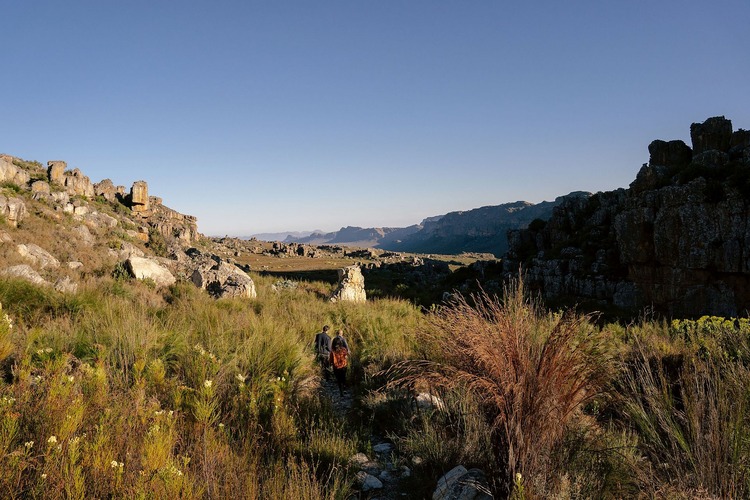 Visitors to the Cederberg region have a diverse array of activities to choose from. Nature enthusiasts can enjoy bird watching and leisurely hikes to explore the Stadsaal cave and Elephant rock art, and for those seeking more adventure, the Conservancy offers mountain biking trails and overnight hiking expeditions, with options ranging from one to five nights, catering to various levels of fitness and ability. The Cederberg also offers opportunities for stargazing, horseback riding, off-roading, and remote camping. This natural wonderland is renowned for its remarkable features, including vibrant spring flowers, unique rock formations, and ancient rock art sites.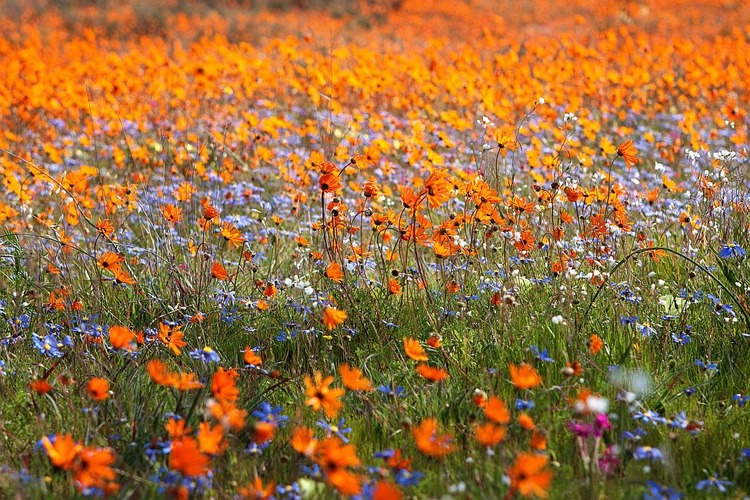 In the summertime, the Cederberg becomes a haven for water activities, including boating, tubing, cooling off in the pristine waterfalls and rockpools scattered throughout the area, and enjoying sundowner cruises on Clanwilliam dam. Additionally, the region boasts a selection of local wine estates, providing the perfect blend of nature and culture for visitors. The Cederberg's unique flora and fauna stand as a testament to the significance of conservation efforts in the area. Visitors can witness the extraordinary San rock art, offering a glimpse into the ancient past, and appreciate the rich biodiversity that makes this region truly invaluable.
Cederberg Accommodation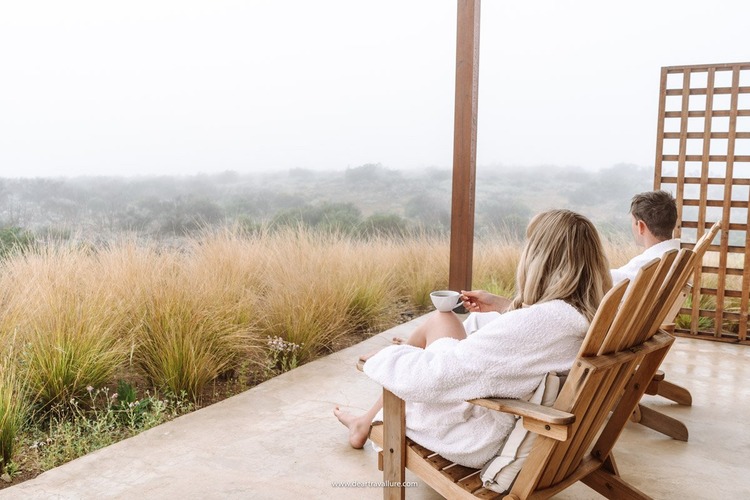 Given all there is to explore in the Cederberg, we highly recommend staying a few nights to truly experience the wonder of the region. Luckily, there is a range of accommodations available that offer the perfect base from which to travel the Cederberg. From basic camping to fully-catered luxury facilities, each getaway has been carefully designed to blend seamlessly with the natural environment and create an unforgettable escape.
Kagga Kamma Nature Reserve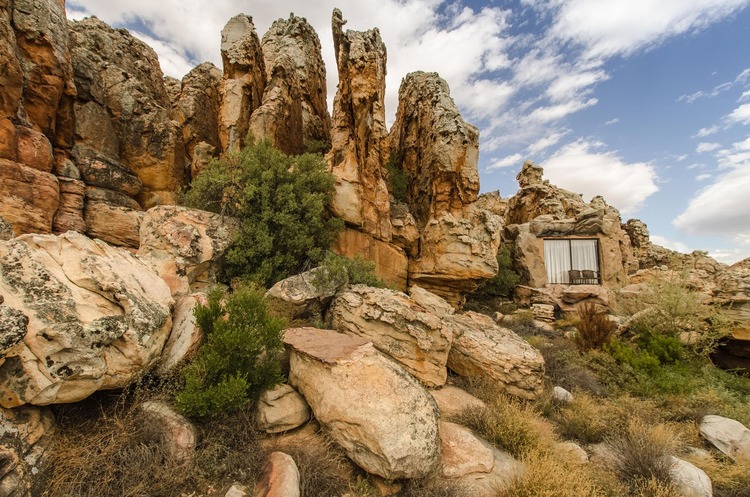 Kagga Kamma Nature Reserve is an otherworldly nature escape situated against natural rock formations, offering a unique getaway for those seeking an uninterrupted stay in spectacular surrounds. Guests to Kagga Kamma Nature Reserve have the choice of choosing a self-catering, bed and breakfast, or full board experience while staying in a selection of immersive accommodation options – including the Cave Suites, Hut Suites, and even the two open-air Star and Sky Suites. Each unique lodging offers contemporary comfort while allowing guests to reconnect with nature, the perfect blend of which keeps visitors returning time and time again.
Leopard Valley Eco Retreat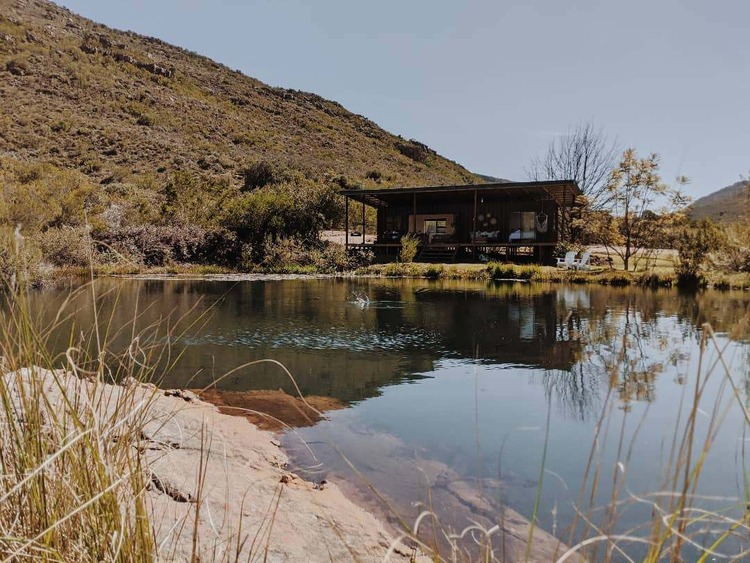 Leopard Valley Eco Retreat is a scenic off-the-grid getaway located on a 1200-hectare farm halfway between Citrusdal and Clanwilliam in the Cederberg, only a two-hour drive from Cape Town. Guests at the retreat can choose from a variety of accommodations, including luxurious eco-cabins and cosy glamping tents, each designed to enjoy nature without sacrificing comfort. The eco-friendly and comfortable lodgings make guests feel right at home and are fully equipped with everything needed for a fuss-free getaway in nature including kitchens, indoor and outdoor living spaces, shaded patios, and wood-fired hot tubs.
Cederberg Ridge Wilderness Lodge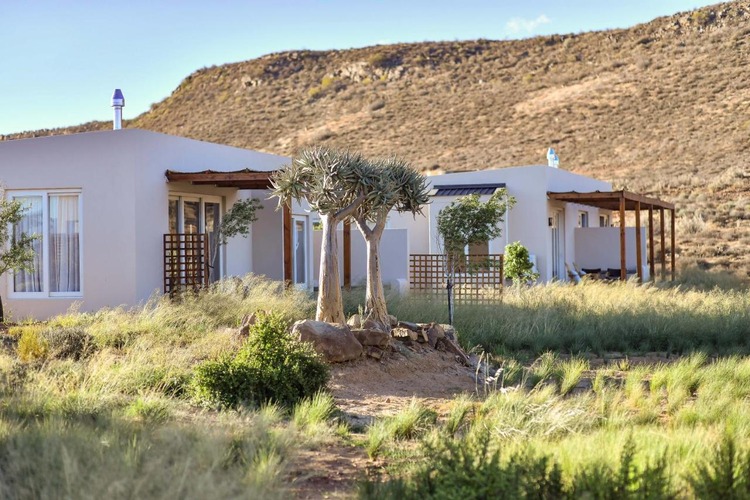 Cederberg Ridge is a luxurious wilderness lodge tucked away in the Cederberg mountains, offering guests a blend of exquisite cuisine, warm hospitality, and thrilling adventures. It is a place where rugged, untamed landscapes meet the modern comforts of an African Farmhouse, creating a unique haven just 2½ hours away from Cape Town. Featuring 11 spacious rooms and suites, a restaurant, large swimming pool, and indigenous gardens that merge with the wilderness, Cederberg Ridge embodies spaciousness and style within the heart of the wild. From guided walks, mountain biking, and rock art excursions to rooibos farm tours, sunset boat cruises, wine-tasting, star-gazing by the fire-pit, and rejuvenating spa treatments, there is certainly not a lack of activities for guests.
Solace Eco Cabins Cederberg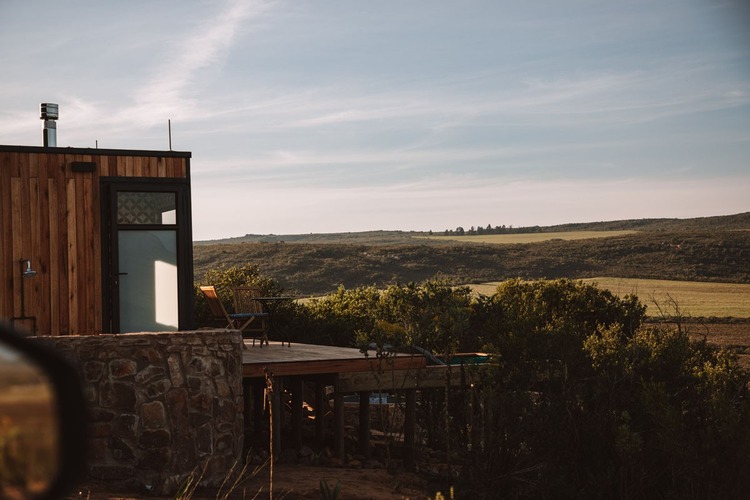 Solace Eco Cabins, located in the magical Cederberg region, has been created to provide guests with luxury and comfort while being surrounded by nature. From the bedroom of each of the two cabins, guests are treated to an uninterrupted view of the sweeping valley the farm is situated on. Inside the cabins, you'll find a cosy indoor fireplace, ensuring your warmth and comfort during chilly weather. The interior opens up onto the spacious outdoor patio through large main doors, creating a spacious indoor-outdoor flow. Outside, guests are invited to kick back and relax with an evening barbeque and drinks by the firepit, or soak up the surrounds in the private wood-burning KolKol hot tub.
Experience the rugged magic of the Cederberg and book your adventure with Conservio today!