Spectacular scenery, an abundance of wildlife, luxury lodgings, and impressive conservation efforts make the Waterberg in South Africa a nature lover's dream.
There's no denying that South Africa has its fair share of magnificent travel destinations spanning from each coast to inland reserves, forests, mountains, and even deserts. While the southern tip of South Africa provides a spectacular opportunity for beach days, whale-watching and wildflowers, the northern part of the country is home to a different kind of allure that draws in travellers from around the world.
Characterised by wild landscapes, warm weather, towering peaks and an abundance of wildlife, the Limpopo Province is widely considered South Africa's safari corner. Although perhaps primarily known for being home to the Kruger National Park in the east, Limpopo also boasts another major natural attraction to the west, and one that's surprisingly rather lesser-known – the Waterberg.
About The Waterberg Region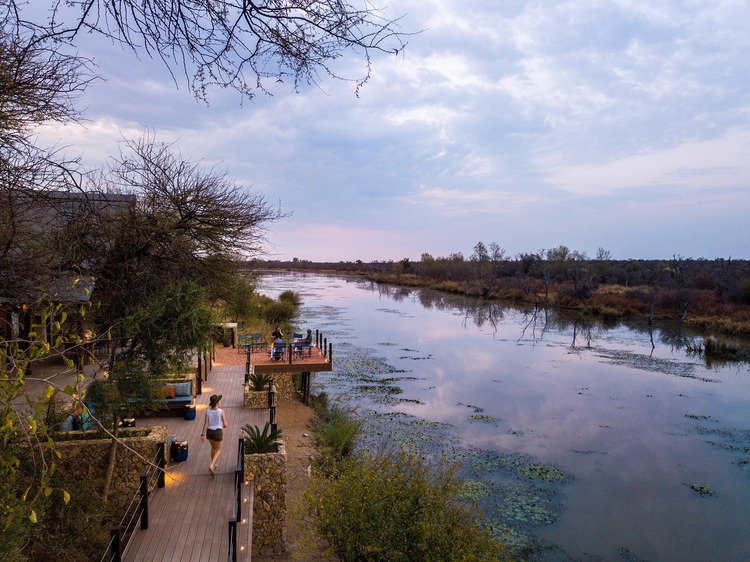 The Waterberg Region in northern South Africa is a mountainous and biodiverse area known for its many wilderness safari camps, Big 5 private reserves, conservation parks and excellent birding opportunities. What's more, it's a favourite among travellers seeking a malaria-free safari getaway that's not too far from major cities such as Johannesburg, Pretoria, Polokwane, and Gaborone (Botswana).
The region is rich in a wide range of flora and fauna, particularly rare species that have been protected in private reserves where they are able to thrive in their natural habitat. Within this region lies the famed Waterberg Biosphere Reserve – a large wilderness spanning over 650,000 hectares and comprising a selection of private game reserves, the Marakele National Park, various villages, and nature reserves. As a biosphere reserve, the area and its unique community and conservation partnerships aim to maintain a balance between conservation and human development.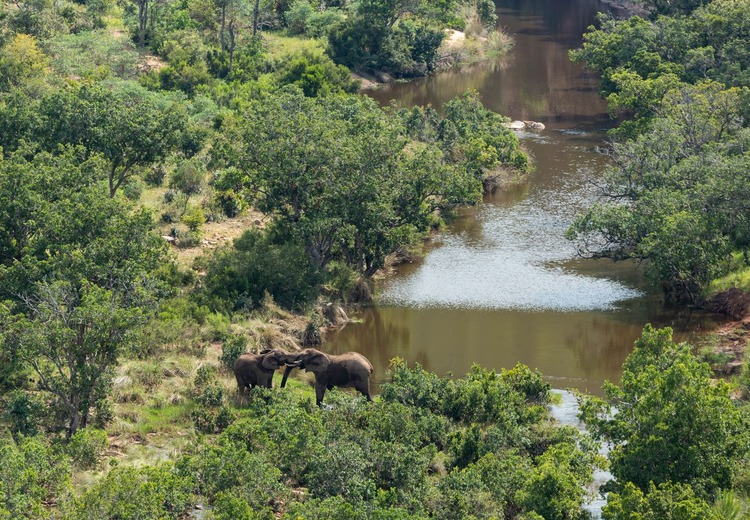 The Waterberg Biosphere Reserve represents a large proportion of the savanna biome (wooded grasslands) which is abundant in biodiversity with over 5500 plant species and high levels of endemism (plants that are found nowhere else on Earth). Travellers the Waterberg also get to bear witness to the Waterberg Mountains, one of the oldest mountain ranges in the world and classified as a UNESCO heritage site.
Travelling to The Waterberg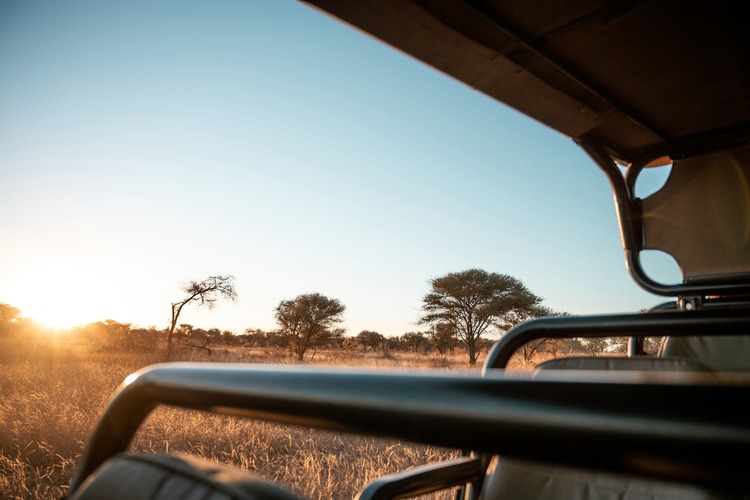 The Waterberg region is a great place to visit year-round given its extensive array of attractions and natural beauty however, certain seasons offer better game viewing and bird-watching opportunities for wildlife enthusiasts than others.
For those seeking a prime safari experience, the drier winter months from May to September are recommended, as the vegetation becomes sparse due to the dry conditions leading animals to gather around water sources. On the other hand, birders will find the wetter months from November to April ideal for bird watching, as this is when summer migrants are present.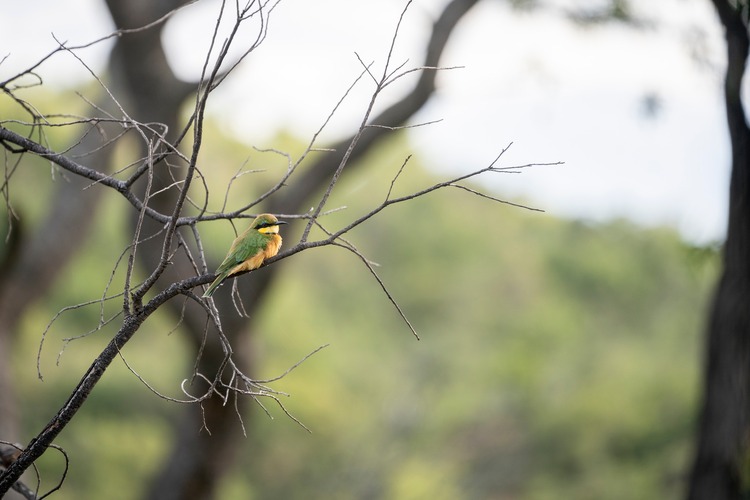 Whether you choose to fly to one of the main city centres and rent a car from there, organise a transfer service for extra ease, or embark on an unforgettable road trip through the country, there are plenty of ways to travel to the Waterberg and many wonderful things to see along the way.
The Waterberg Accommodation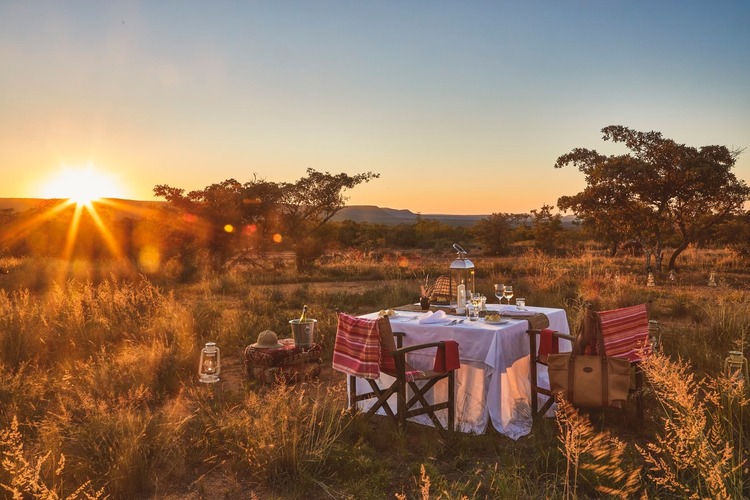 The Waterberg remains a hidden gem in South Africa, featuring an array of luxury lodges and remarkable accommodations that serve as your ticket to an unforgettable bush adventure. In addition to its breathtaking mountain vistas, this region is home to numerous game sanctuaries, nature reserves, and farms, many of which provide unforgettable lodging options for visitors.
Marataba Camps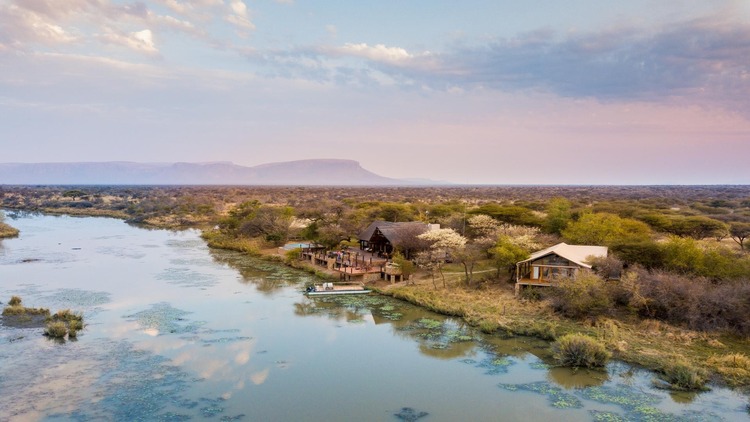 Marataba Conservation Camps is a part of Marakele National Park in the Waterberg and consists of Marataba Founders Camp and Marataba Explorers Camp. It is uniquely situated where lush bushveld gives way to the Kalahari sands, with the magnificent backdrop of the Waterberg mountains. Staying in Marataba Conservation Camps is all about combining conservation, adventure and fun, while unwinding to the sounds and sights of the bush.
Jembisa Bush Home

Jembisa Bush Home is a beautifully private safari villa, perfectly positioned in the stunning mountainous region of The Waterberg. Tucked away on Jembisa Private Game Reserve, the surrounds offer a peaceful escape from it all, with an extensive diversity of habitats and biomes as well as savannah plains, syringa forests, riverine forests, gullies, rock faces, cliffs, flood plains and the majestic Palala river flowing through the reserve. Jembisa Bush Home can host a total of 12 adults and 4 children and features spacious living and dining areas, a pool, tennis court, shaded patio and rolling lawns.
Palala River Cottages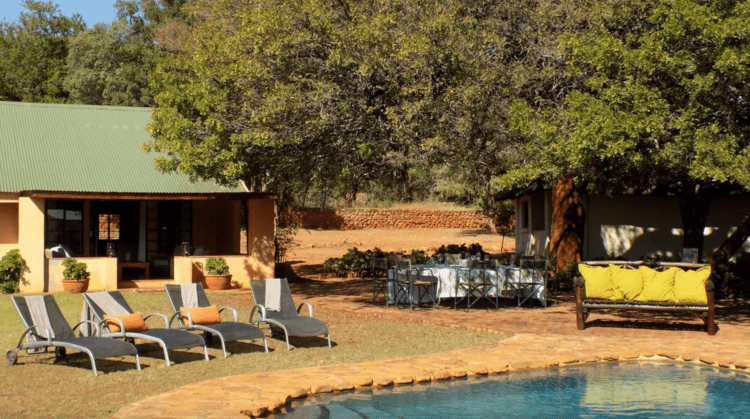 Perfectly positioned on the banks of the Palala River in the majestic Waterberg region of the Limpopo province, Palala River Cottages offers lovers of the bush a relaxed self-catering getaway in one of the most scenic locations in the country. Spread across the private Jembisa Game Reserve, Palala River cottages are all unique and ideal for couples, families and groups of friends looking for an adventure with all the comforts of home. Sleeping anywhere from two to 10 guests per unit, each cottage is equipped with comfortable furnishings and a wonderful sense of privacy, with gorgeous views in every direction.
Kwafubesi Tented Safari Camp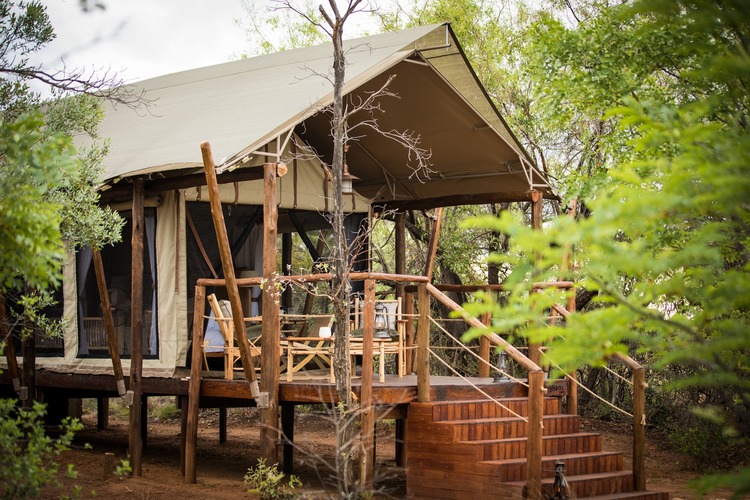 Kwafubesi Tented Safari Camp is an intimate glamping retreat located in the greater Mabula Private Game Reserve, situated in the stunning Waterberg region. The 12,000 hectares of malaria-free bushveld is home to an astounding selection of large mammals, including the Big Five, and with surrounding savannah plains and towering mountains, guests are in for a truly immersive escape in the African bush. Accommodating only 10 guests in five luxuriously appointed and elevated tents, the Kwabufesi Tented Safari Camp blends seamlessly to its bushveld surroundings offering an authentic safari experience for small groups, couples or families travelling together.
Clifftop Exclusive Safari Hideaway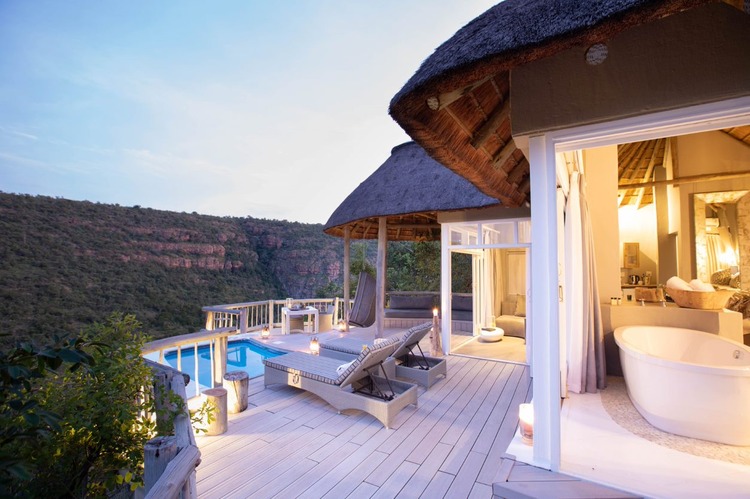 Clifftop Exclusive Safari Hideaway offers true luxury tucked away among the wild African Bush. Located inside the scenic Welgevonden Private Game Reserve, Clifftop Exclusive Safari Hideaway is perched on top of a towering hill overlooking a flowing river and is part of the UNESCO Waterberg Biosphere. The elegantly designed lodge is a truly immersive destination, perfect for those seeking an unforgettable, peaceful and intimate escape in Big 5 territory. Clifftop Exclusive Safari Hideaway consists of just eight beautifully decorated suites that are draped across the clifftop ridge, offering an impeccable view over the Sterkstroom River below.
Tshwene Lodge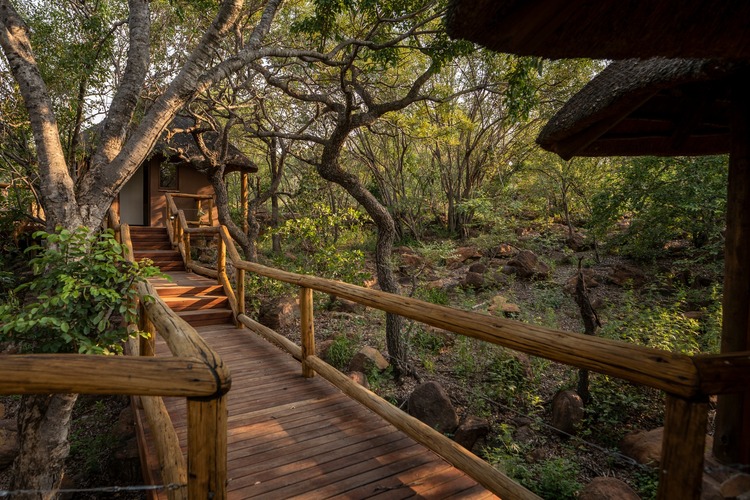 Tshwene Lodge is a private escape consisting of romantic suites, located next to the rocky valley of the Taaibos River in Welgevonden Private Game Reserve in the Waterberg. With just five private suites positioned among a canopy of trees, Tshwene Lodge offers a peaceful sense of serenity for those looking to get away from the hustle and bustle of daily life. Each suite offers sweeping views of the beautiful valley below and towering hills beyond, while the main lodge area offers an open-plan living space with two fireplaces, a bar, spacious lounge area and a large pool deck facing the mountains. The lodge can accommodate 10 guests, and can be booked out exclusively for an intimate getaway with family and friends.
Ekutheleni Lodge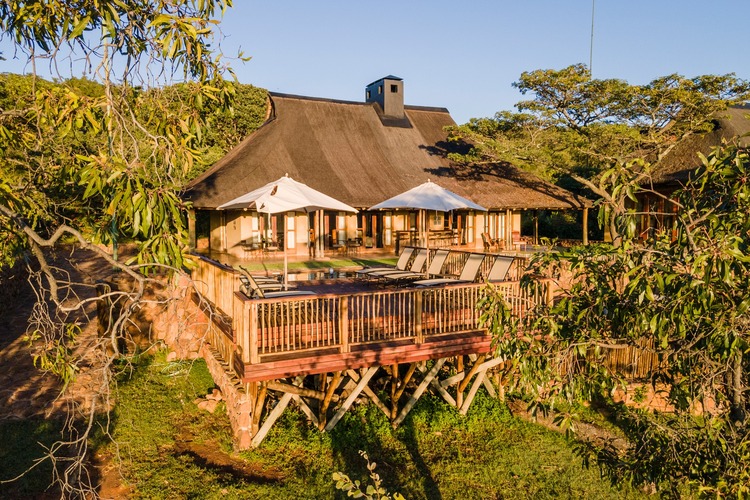 Ekuthuleni Lodge is located in the heart of the malaria-free Welgevonden Private Game Reserve in the beautiful Waterberg region. 'Ekuthuleni', meaning 'Place of Peace', is the place to be for any bush-loving person and, in particular, families. Guests can look forward to exploring the area with expert guides before relaxing next to the swimming pool overlooking the expansive grassy plains – a perfect base to enjoy a famous African sunset at the end of an adventure-filled day. Ekutheleni Lodge can accommodate an intimate number of only 14 guests across 5 Luxury Suites (each sleeping 2 guests) and 1 Family Suite (sleeping up to 4 guests).
Elephants Crossing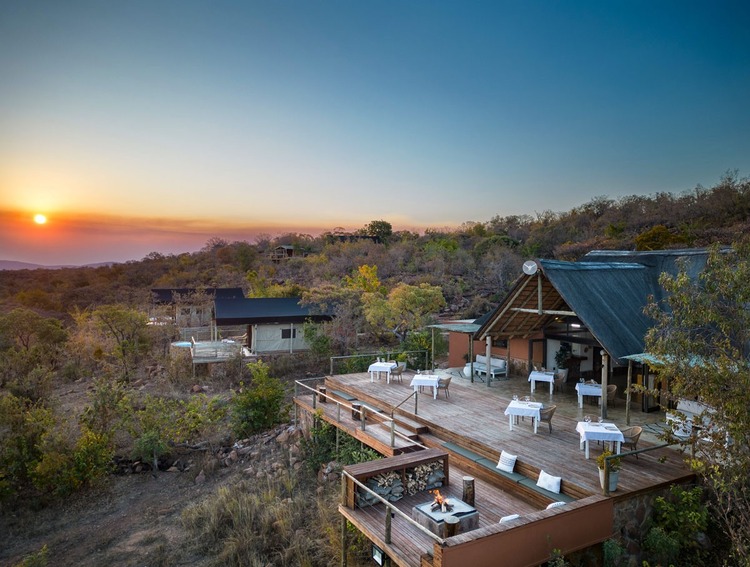 Elephants Crossing is a luxury safari camp tucked away within the captivating and diverse Welgevonden Game Reserve, in the Waterberg region. Known as one of South Africa's most impressive game reserves, Welgevonden Game Reserve offers rich game viewing of The Big 5, a substantial population of white rhinos, nearly 400 distinct bird species, and much more. The scenic Elephants Crossing camp offers an intimate, private safari experience with just three Luxury Tents and one Tented Suite (each sleeping 2), and a four-sleeper Bush Villa perfect for friends or families traveling together.
Experience the trip of a lifetime and book your Waterberg adventure with Conservio today!